I'm making a conscious effort to catch up on my movie watching. I'm so far behind I still think Valley Girl is a hip modern look at a cutting-edge subculture. So a year and a half after it breached into American theaters I finally see Whale Rider today.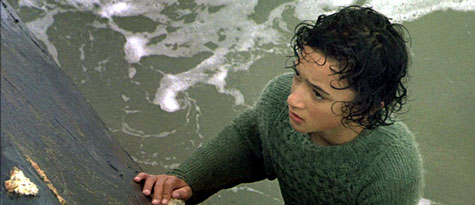 Man, it's a good thing I watch it at home. I haven't been this emotionally wrenched since Cry, The Beloved Country. This one's worthy of a few replays. I have to pick it apart, analyze it, explore it.
Figure out how it got under my skin like that.