I'm at the far end of a weekend that felt like seven days folded into three. I'm sitting, exhausted and bleary-eyed at my computer wondering how to sum it up. But once again, I think I'll have to resort to an artist's rendering, this one meticulously sketched on a small napkin.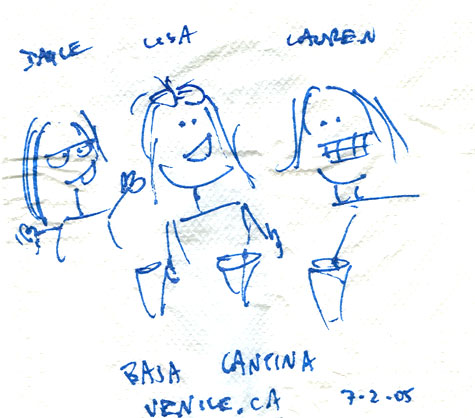 Perhaps later, once I come down to earth a little bit, I'll tell a few stories.
NOTE: I notice that, in this picture, Lauren does not have any arms. Keep in mind that it's a drawing, folks. And there was a fat margarita in front of me when it was made.