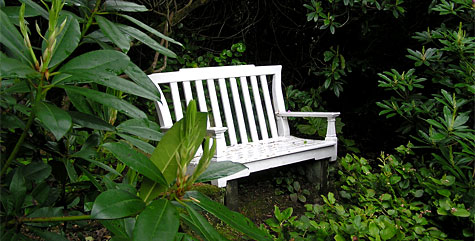 I'm at home. It's past midnight. I've had a few glasses of Dry Creek Zin. It's been a long day. Today, I work on Blood & Mist, I nap, I stop by the store for some fresh tomatoes, some basil and some garlic, I work on a client's website, I walk around Hollywood with my neighbor and chat about new beginnings and bad boyfriends (hers, not mine,) I dig deep into my mp3 collection for some tracks to play on an upcoming DJ set, I rip audio samples from the Wargames DVD ("Would you like to play a game?") and finally I've settled onto the couch to incorporate some edits into the draft of the last script.
I'm working from a dog-eared hardcopy of the script that I've marked up in red ink. On nights that I hadn't crawled into bed with a volume of Scott Westefeld's trilogy, I'd sprawled out with this thing and scribbled suggestions in the margin. Now, as sleep tugs at my eyelids, I'm on autopilot.
In the script, Berea has just asked one of the residents of the nursing home where she works the thousand dollar question, which is, "Where are you gonna go when you die?" The resident in question, one EDNA GOODMAN, replies, "Heaven. Of course. To be with my husband and son."
There's something scrawled in the margin. And I'm just gonna have to trust that I was in a better state of mind when I scrawled it. So into the computer, I add, a line to Edna's dialogue.
"Where you gonna go when you die?"
"Heaven. Of course. To be with my husband and son. To sit with them on a bench with white paint."
.
.
.
Let the Academy be the judge.