Since returning from my Saturday stint at Coachella I've been working non-stop. Today's my first day off. I plan to spend it writing. But so this blog doesn't remain dormant any longer I thought I'd post some pics from the festival.
The crowd waiting to get in is massive, but in good spirits. The bag checker sees my empty Nalgene bottle and declares that bottles are illegal. I begin to pull it out so he can see it's empty (still verboten) and he says, "Don't pull it out. I'll have to throw it away! Enjoy the show."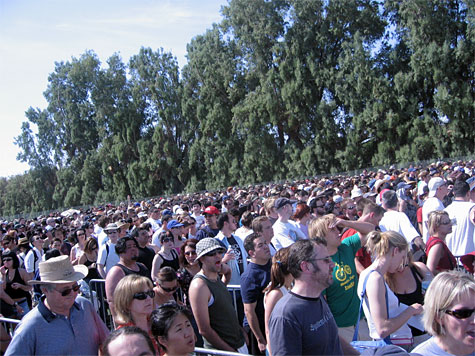 Llyr and I plan our itinerary. I never make it to Bauhaus, succumbing to the temptation to see Hernan Cattaneo, an Argentinian DJ I've long admired.
Dragonfly scuplture. This thing doubled as a mister, and looked especially cool at night.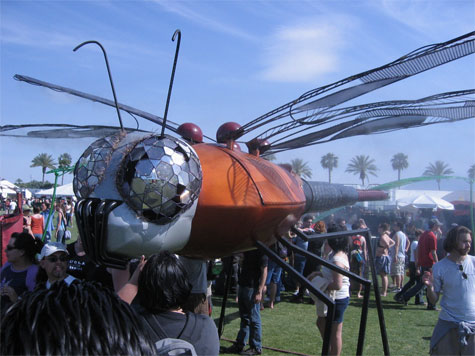 Llyr and I wait for Stereophonics to kick into gear.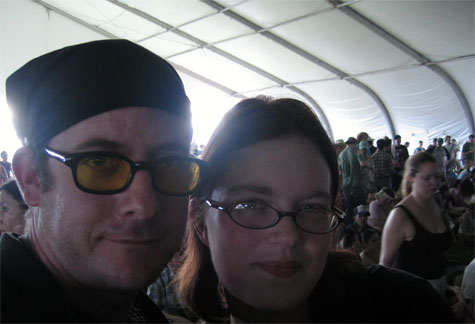 Ghosting revelers:
Inside the misting tent. Apparently this place was pretty cool later in the evening.
Big baby: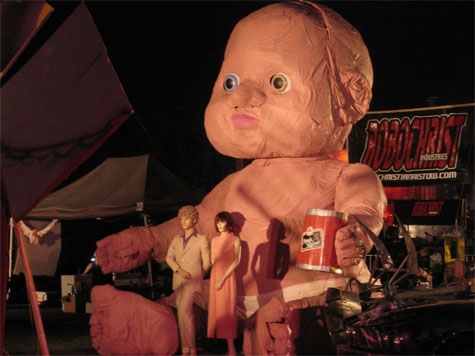 Bicycle-powered thrill-ride: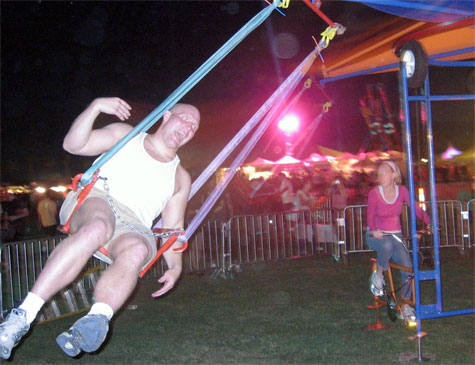 The huge Tesla coil: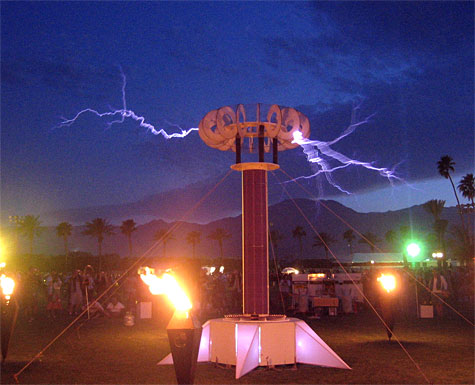 Inside the Sahara tent. Josh Wink spins in this picture. Once ensnared by the beats, I'm trapped. I don't leave this place for the rest of the night.
Hernan Cattaneo spins a deep, dark set:
I actually take a handful of short video clips with my Canon. If you're curious, I've collected them here. The files are short on length and long on file size. But they offer a teeny glimpse into…well, mostly the Sahara tent.