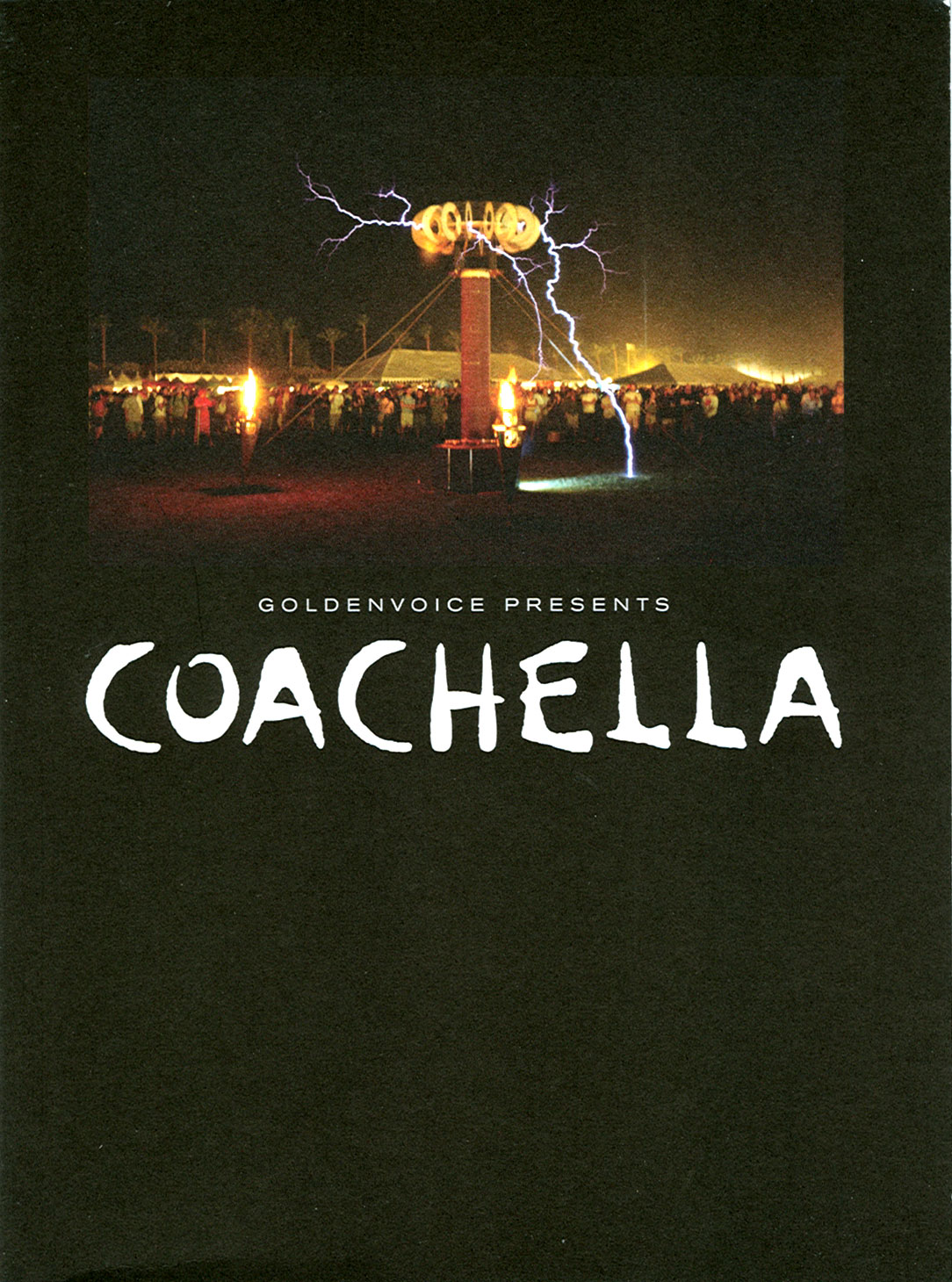 Last year my friend Llyr says she has two tickets for Saturday at Coachella and do I want to go? I say sure. I'll check it out. I hadn't been and I figured, what the heck. It's a new experience. Even up to the last minute I wasn't all that excited. Chaos. Heat. Dust. Desert. But hell, maybe I could check out Bauhaus. And Wilco's gonna be there. I end up having so much fun that the second tickets go on sale for this year's extravaganza, I promptly buy one for the whole weekend.
Now I've got Dayle and my brother trekking down for the weekend. And I managed to get Maria and her friend Jen involved. Excitement is building (I just noticed that Rob Dickinson's been added.) And only adding to the bonfire is the arrival today of the new Coachella DVD. I swipe a copy yesterday. I'm officially stoked (yes, officially–a portly man in a purple suit popped round this morning and rubber stamped my forehead.)
My wishlist for Saturday: Sigur Ros, Common, Ladytron, Tosca, Cat Power, Devendra Banhart, Imogen Heap, Lady Sovereign, The Police, Lyrics Born, Hybrid, The Like and Rob Dickinson.
My wishlist for Sunday: Gabriel & Dresden, Michael Mayer, Jazzanova, Dungen, Mylo, Digable Planets, Mogwai, Paul Oakenfold, Talking Heads, Bloc Party, The Yeah Yeah Yeahs and, of course, Massive Attack.
Just kidding about The Police and Talking Heads. I'm just testing you.