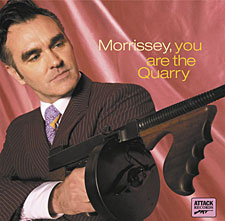 Morissey hasn't put out anything new in seven years. He's been chilling here in Los Angeles (rumor has it down the street from me at The Cat and the Fiddle.) You Are The Quarry is almost worth the wait. I mean, come on. Seven years is a long time! He used to put them out once a year, like Woody Allen movies.
And a double dose of Juliana Hatfield this week. Her new solo album, In Exile Deo, is out, and it's blowing me away. A great collection of songs. Juliana has a gift for melody. Click on the link to read Stephen Thomas Erlewine's glowing review of the album over at Allmusic.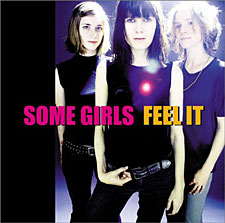 In discovering the beauty of In Exile Deo, I came across another Juliana project that I'd heard nothing about. Some Girls is one of her side projects, this one teaming her with Heidi Gluck and fellow Blake Baby, Freda Love. It's a more straight-forward, stripped-down rocker that acts as a nice counterbalance to Deo.
Man, she looks skinny, doesn't she?